January 2018
My favorite time suck.
Thursday, January 4th.
Picture this. I was parked in front of my kid's elementary school, waiting for the afternoon carpool. It was cold outside, but toasty in my minivan. I was playing Candy Crush, sipping on hot cocoa and still listening to Christmas music when my phone
binged.
It was the kind of alert you dream out.
I had a manuscript request.
Rewind.
July 2017
Before I jump into January, I need to go back to last July.
Something important happened during my summer Vermont 2017 residency. I met
Julie Berry
, VCFA alumni and 2017 Michael L. Printz honor title. She was one of the Visiting Writers last year.
Julie is so talented and full of life that when I was around her, I couldn't help but feel excited about books. We talked and I asked about her path to publishing. Basically, Julie told me she queried during her 3rd semester of graduate school at VCFA. She got her agent before she graduated.
I was starting my 3rd semester. She said if my book was ready, I shouldn't be afraid to do the same. She's that matter-of-fact. "Just do it, Veeda."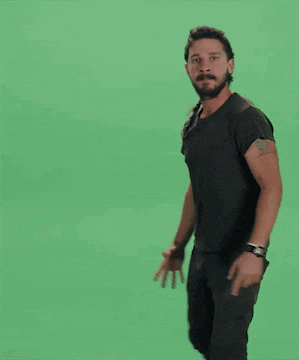 (She was kind of like my own personal Shia Labeouf)
Julie helped me feel like I had the ability to make this kind of magic for myself.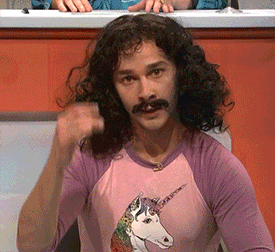 After I returned from residency, I finished up another revision of my novel. In August, I sent of my first round of queries. Happily, I got requests.
Then, nothing.
Months passed, rejections trickled in.
Some agents that still had my full manuscript, I didn't hear from. I considered it a pass. It was a disappointment for sure.
Maybe, I don't have magic after all.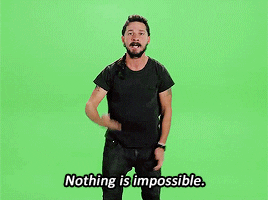 Come November, I was sure this book was dead in the water.
My first book, which I'd queried the year before, received
way
more requests. Compared to that first book, my second book was no prom queen.
(Note:
Querying is the absolute worst.
)
I decided to let go of this project. Finish up my third (and really hard critical thesis) semester.
By then, it was Christmas. I had a winter residency to get ready for and so many good things to bake.
How I deal with writing pressure. Stress baking. No really, it's a thing.
Now, back to:
January 2018
The manuscript request I got while waiting for carpool?
It was from an agent I'd queried back in August.
(!!!)
The agent apologized for taking so long but asked if my book was still available.
Now, this was an
amazing
agent. Like, super-high-on-my-list. I admire this agent's clients so freaking much.
Back in my minivan, I promptly stopped playing Candy Crush. I called my husband and had a bit of a freak out. I saw another friend also waiting for carpool and blurted out my good news.
I couldn't believe it. After so many months, an agent who I respected
wanted to read my book.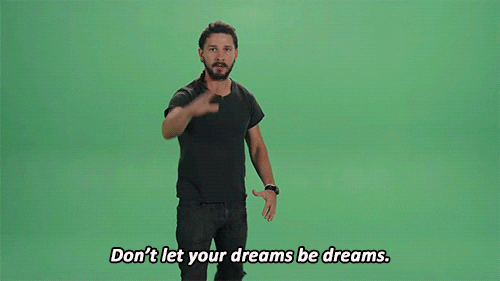 It was like the sky opened and poured happiness all over me. I had felt so depressed over this book. Now, here it was. With hope again.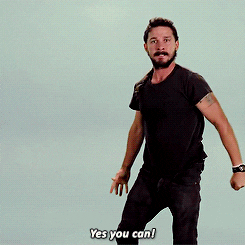 As soon as I got home I took a look at my manuscript. Did some revisions. Sent if off to the agent and had a very brave thought:
"If this amazing agent wants to see my book, maybe another amazing agent who I didn't have the courage to query would like to read it as well."
I rewrote my query specifically tailored for this shot-in-the-dark agent and decided to sleep on it.
Friday, January 5.
The very next morning, I still felt brave. So, before I could chicken out, I sent a query to Steven Malk at Writers House.
That afternoon, my phone once again
binged.
It was the kind of alert you dream of.
A manuscript request.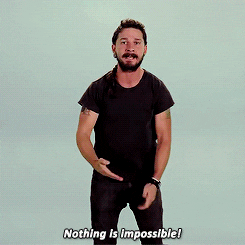 Steve's assistant wrote me back to say that Steve would be happy to take a look at my book.
When I pulled up to the school for carpool, I found my same friend and promptly told her my news. I'm sure she was like, "Veeda, that's great. Just let me play Candy Crush and check my email in peace."
The weekend goes by and suddenly:
Tuesday, January 9.
The day before I leave for Vermont. Here's where things went bananas.
Steve wrote me back and asked if he could introduce me to a colleague of his, Lindsay Davis Auld, who was rejoining Writers House.
He thought my manuscript would be a great fit for her and hoped I would consider it.
After all the time I had spent researching agents, Lindsay wasn't even on my radar. Well, because she wasn't even an agent at the time. As an agent at Writers House, years earlier, she launched the careers of many authors I think are so
freaking fantastic
so I didn't hesitate for one second.
I wrote back, "YES!"
(Much more professionally, of course.)
Wednesday, January 10.
PINKBERRY! Airport travels w/ Jenilyn Toley, Erin Summerill & Becca Birkin.
Now, I was at the airport, flying back to Vermont. Just as I was about to board (because of course I am checking my phone every two minutes) Lindsay emailed inquiring when we could set up a phone call.
(!!!)
Flight attendants were giving me the evil eye. I didn't have time to message her back.
Candy Crush? Could hardly play it on the plane. I flipped through the inflight movies. Ate two bags of peanuts. Read her email over and over and over again.
When we stopped in Chicago, I quickly wrote to tell Lindsay to say that tomorrow 8 a.m., before residency started, would be so
super duper amazing fantastic
.
(Much more professionally, of course.)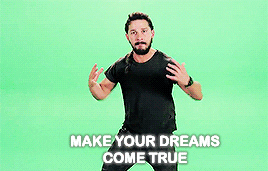 Thursday, January 11.
8 a.m. came, and I waited patiently by my dorm room desk. When Lindsay emailed me minutes later I realize I gave her the wrong number.
Has anyone in the history of querying ever given an agent the wrong number? (Oh, Veeda. Oh, big clumsy thumbs typing in an airport.)
Lindsay and I talked, and I was all nerves. Even before school had started or the jet lag kicked in, here I was. Talking to a literary agent, at my VCFA residency. How is this even my life?
Lindsay and I talked about my book and she gave me an offer of representation. She was professional and thoughtful. Forget giving her the wrong phone number. At this point, I couldn't even remember my own birthday.
The call I've waited seven years for finally came and the events leading up to it were so unexpected.
I wasn't prepared.
I had given up on this book. My wonderful time of learning at VFCA was about to start and thinking about queries and agents was not something I thought I would ever do there.
Since I've been pursuing publication, I've made many writer friends. I've listened to so many journeys. Triumphs. Heartbreaks.
Here I was, about to start a milestone on my own path. I knew I needed to talk with others. What better place to do it then while at graduate school?
I gave the other agents my notice of representation and went to work. Two authors represented at Writers House were also at VCFA this semester, so I talked with them. Other writer friends. My VCFA advisors. (I finished my draft of the book I queried while working with
Kekla Magoon
, my second semester advisor, pictured with me to the right. Kekla gave me the tools I needed to trust myself and my work.)
During the week of waiting, I was on the phone a lot. I called my husband a bazillion times.
Cynthia Leitich Smith
was my most recent advisor and also so very helpful during this process. She is such a great support and I feel lucky to have been one of her students. I heart Cyn, always.
My roommate Erin Summerill (pictured left) was supposed to apply to VCFA with me in July 2016. With her first book coming out, it was understandably too much. I took the plunge and went on my own. Erin started VCFA in January and I'm glad we get two residencies together. We've shared a room at many writing events over the years so it's only fitting we are bunking it up at grad school.
I even had a chance to speak with Steve Malk who was so great to tell me more about Lindsay. I will always be forever grateful that he picked up my query from the slush pile and saw the potential in my book.
All this communication made residency fly and crawl by so slowly. It was weird how these continuums could exist at the same time.
Luckily, I had so much learning to do in the Picture Book Intensive. The PBI was something I applied for. I was so glad to started my last semester immersed in the study of picture books. I heart them so.
My advisor,
Jane Kurtz
and
Liz Garton Scanlon
lead our workshops during residency. One of the highlights was seeing how Liz and guest author/illustrator
Ashley Wolff
collaborated on their picture book,
In the Canyon
. I loved learning from Ashley and seeing her vibrant, original art work. If you can't tell, the visiting writers at VCFA are so great.
All this experience helped take my mind off of signing with an agent. Well, almost.
I also had a dance to get ready for. My class put on a big party for the Trope Busters, the graduating class that semester. We gave them an 80's party and it was as fun at it looks.
Love these people, wish I got pics of everyone. We are decorating and dressed up.
Clara Martin, Rebecca Kirshenbaum, Stephani Eaton, Barb Crawford, Brynn Speer.
Mercer Black, Holly Green, Mo Charles. Michelle Houghton.
Giving College Hall an 80's makeover. Rachel Stones. Sarah Beard, Jessica Lee, Holly Green
Stephani Eaton, Jennifer Kay, Jennifer Loescher, Mo Charles. Mindy Waite. Reunited w/ grad assistant, Jenn Bailey.
When the dance was over, lectures finished and graduation tears dried, it was time for me to head home. I had a family to get back to, an agency to sign papers with.
Every residency, my kids give me one of their toys to take with me. These fortune cats really did their work.
When I got home, I signed with Lindsay Davis Auld.
It was so exciting to start my career with someone who is starting her career again as I am beginning mine. Lindsay already has phenomenal experience working at her agency. Her past clients are authors of some of my favorite books. She's thoughtful and kind and I feel grateful to have her as my agent.
I decided seven years ago when I was pregnant with my third child (the very one I was picking up from carpool) to write children's books.
If you would have told me back then that the child I was carrying would be a first grader by the time I signed with an agent ... I may have given up.
Or, maybe not. Writing is something that I just have not been able to quit. I've spent so much time (and I'll be honest, money) mastering this art that I love.
I've invested in so many conferences. So many manuscript consultations. Spent so many hours doing dishes and listening to podcasts on children's book writing.
I can't give it up.
I've said VCFA has given me magic. When I think about it, I'm not sure if that's 100% true.
Sure, there's some luck at play. How was I to know that Lindsay would be coming back to agenting and looking to build her list right as I decided to send out a Hail Mary query?
This wasn't my first time querying. This wasn't even my first book (more like, three and half).
I don't think being a student at VCFA gave me anything special. It has however, helped me develop a spine. (Thank you,
Linda Urban
, my first advisor for setting me on this course.) I believe so deeply in myself and my work.
It's a hard program. I have the stress bakes to prove it.
Yet, every semester I've managed to finish.
I really think the secret to getting published is not giving up and improving yourself. Believe in yourself.
If you are on this long road to publishing (I still am) I hope to read your own "How I Got My Agent" post someday.
I believe in you.
Shia Labeouf does, too.